At Metro West Dental and Implant Institute, we combine the latest technology with advanced dental technique to provide our clients with the best treatment possible. We strive to exceed your expectations in a comfortable and relaxed atmosphere. Our purpose is to achieve the smile you have always wanted because your smile says everything.
With modern technology like the Corite 150i PRO and the Spintray Pro 3D printer, we reduce turn around time for our patients and achieve more predictable results.
Ask us about getting a great smile today with Dr. Shabany!
Dental implants are the best way to replace missing or damaged teeth! Call Dr. Shabany today for a consulatation.
Our mission is to provide the highest level of care and service in the most pleasant environment possible. 
"The Staff here is awesome. They are all so kind & courteous. Dr. Shabany has taken care of my periodontal needs as well. He gives all his patients a comfort level that you'll not find just anywhere"
-TH
"Everything from beginning to end was great. All my pain concerns were taken care of all truly I did not even need to worry. Thank you so much for everything."
-ML
"I always enjoy coming to the dentist. Everyone is always so nice. We have never had to wait long to be seen. They always have special prizes for the little one & make him so excited to come back."
-HW
"Going to the dentist is not necessarily my favorite thing to do. Dr. Shabany and his staff put me and my family at ease. I know they will always do the right thing to keep our dental health a #1 priority and I truly appreciate that."
-TS
"Thanks for providing excellent care! The staff is professional and always takes the extra time to answer questions and give advice."
-KE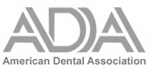 Metro West Dental & Implant Institute
443 N New Ballas Rd,
Suite 244 Creve Coeur,
MO 63141
Office Hours
Monday to Thursday 8:30am - 5:00pm